Little did Niall Campbell realise when he was travelling from Glasgow to Culross every week for the pottery classes that he would later take over the Biscuit Gallery Cafe from his tutor, Camilla Garrett Jones. Two years after taking over from Camilla, and Niall is making some changes to the cafe and gallery.
Upstairs the cafe has expanded into the gallery space and the ceramics and art are now displayed on the walls. Not everything is changing though – the tables and chairs in the garden space at the back are still there – with a view of the hens and the terraced allotments. Regulars to the cafe will also recognise the stylish Lyndsey Hill (pictured below) who lives in Dunfermline and has worked at the cafe for six years.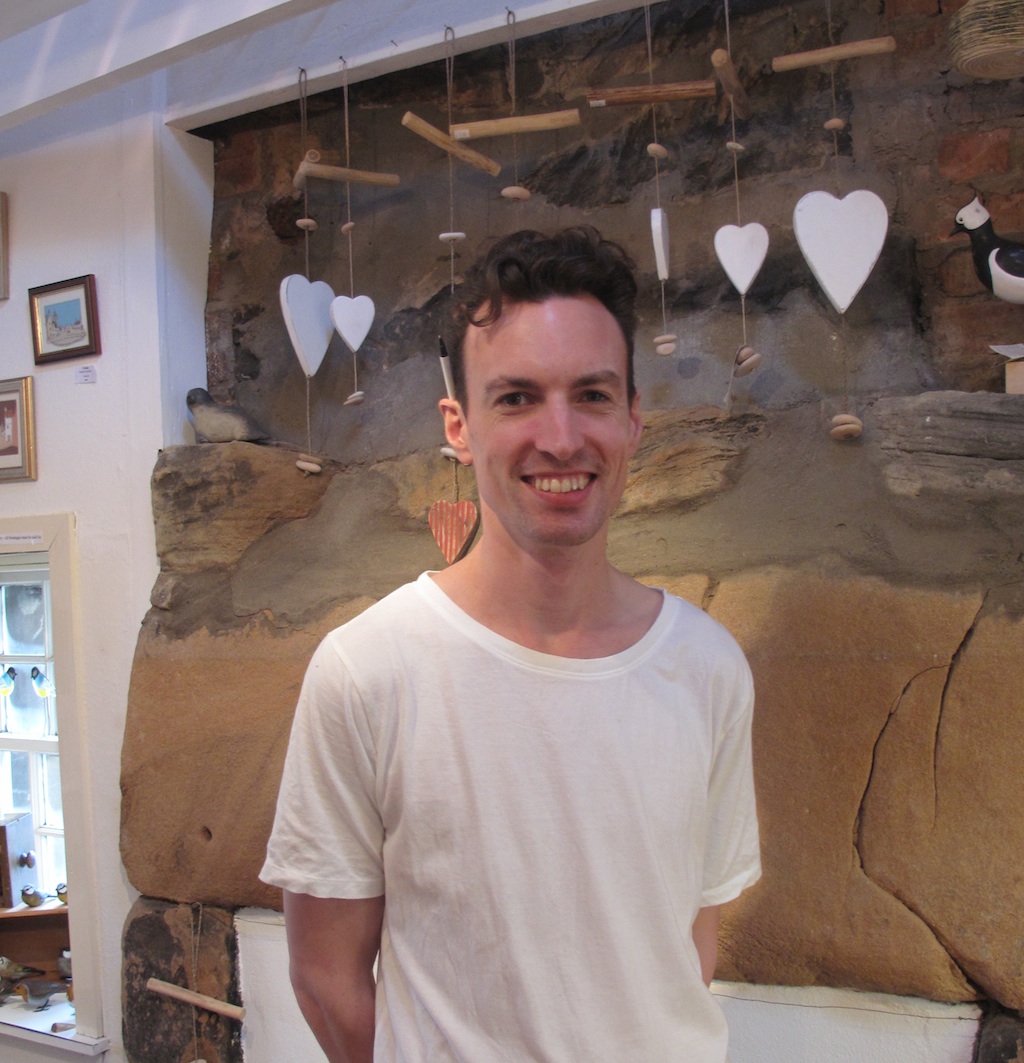 Camilla's pottery is still at the rear of the ground floor but the shop has changed. Now selling newspapers, essentials, locally sourced vegetables and fruit and Dunfermline-based Steamie Bakehouse bread, it's a welcome addition following the earlier closure of the village's only shop/post office.
Niall's experience of retail came in useful for the shop – he worked with Mellis the Cheesemonger for several years – at Glasgow's Great Western Road branch, managing the Victoria Street location in Edinburgh and setting up the St Andrews store. In the shop customers are served by the very cheerful Jesse Third  who moved from Banff, Canada when his Scottish wife wanted to return to Scotland.
When it's really busy you may have to wait a bit longer for your food – a minority of city visitors complained about this on Trip Advisor  – but this is not the sort of place you go to if you are in a hurry – and the locals love it. It's worth a visit after a walk in this historic and very scenic waterside village.
Open 7 days a week, 10am – 5pm.