Outwith Festival exists to stimulate and celebrate creative talent and to give a platform to fresh, accomplished work. Outwith Contemporaries is a perfect example: a group exhibition showcasing some of Scotland's brightest young visual artists. The exhibition opens with a preview party between 6pm and 9pm on 5 September where, as well as painting, photography and sculpture, you can enjoy a beer, a glass of wine and a DJ set in the atmospheric setting of the Erskine Building in Pilmuir Street. This event, has been coordinated by artist Alan Grieve of Workspace Dunfermline – always an energetic supporter of art in all its forms in Dunfermline – is free to attend and continues on Friday 6th and Saturday 7th September.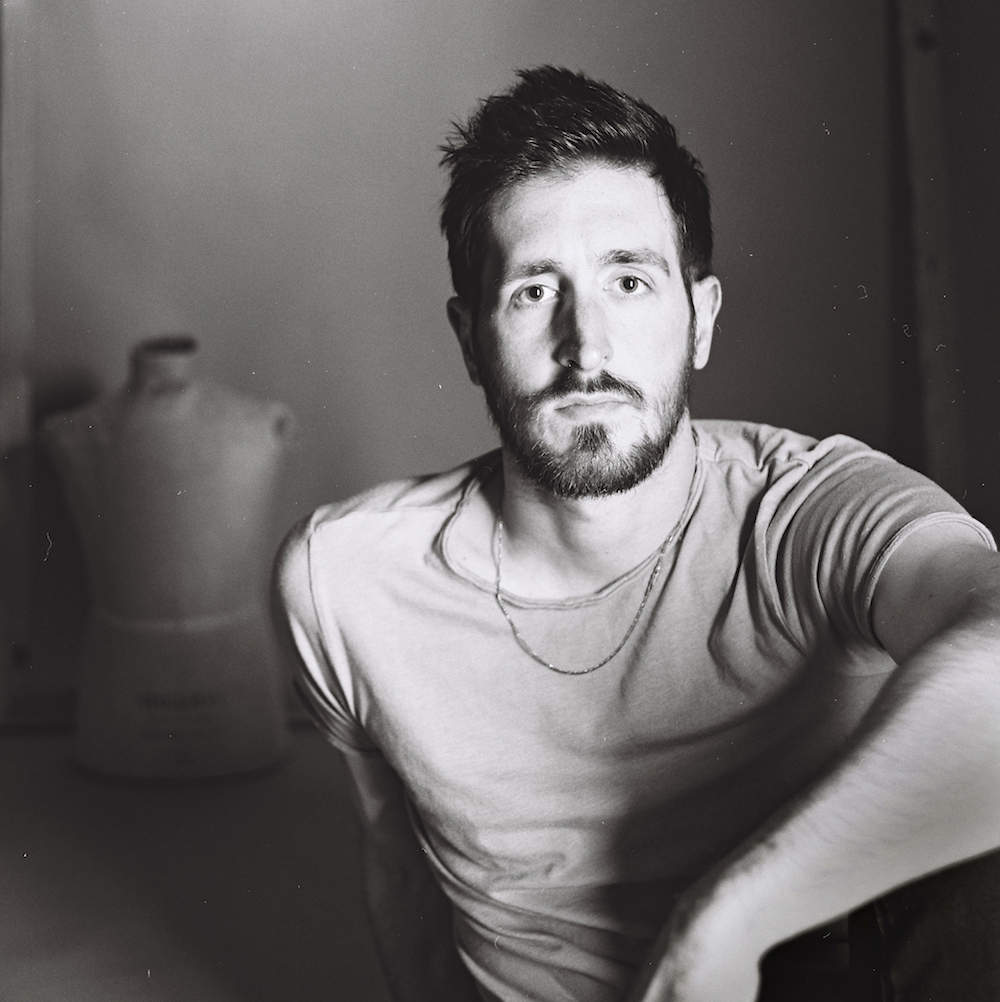 Emanuele Centi (example of work above) is an Italian photographer based in Edinburgh. This year has been a hugely successful one for Emanuele having been awarded Bronze, Silver and Gold in BIPP Scotland and being named Student Photographer of the Year. He has also had three portraits selected by the Scottish Portrait Awards 2019 which will be exhibited around Scotland in the coming month.
Louisa Livingstone (example of work above) is a Dunfermline local who attended Queen Anne High School before studying Painting and Printmaking at the Glasgow School of Art and L'Ecole des Beaux Arts in Paris. Her work focuses on the domestic setting and the process of perception. Spontaneous drawings become objects using such materials as acrylic paint, household emulsion, clay and artex. Also a qualified nurse, Louisa enjoys continuing her practice and is delighted to be part of this group exhibition for Outwith 19.
Above is an example of work by artist El Mugid, otherwise known as Ben Rogers, whose pen creations have been described as art masquerading as doodles. El Mugid's reputation has been spreading fast since designing custom guitars for Scroobius Pip and Dub FX featuring his distinctive black and white ink drawings.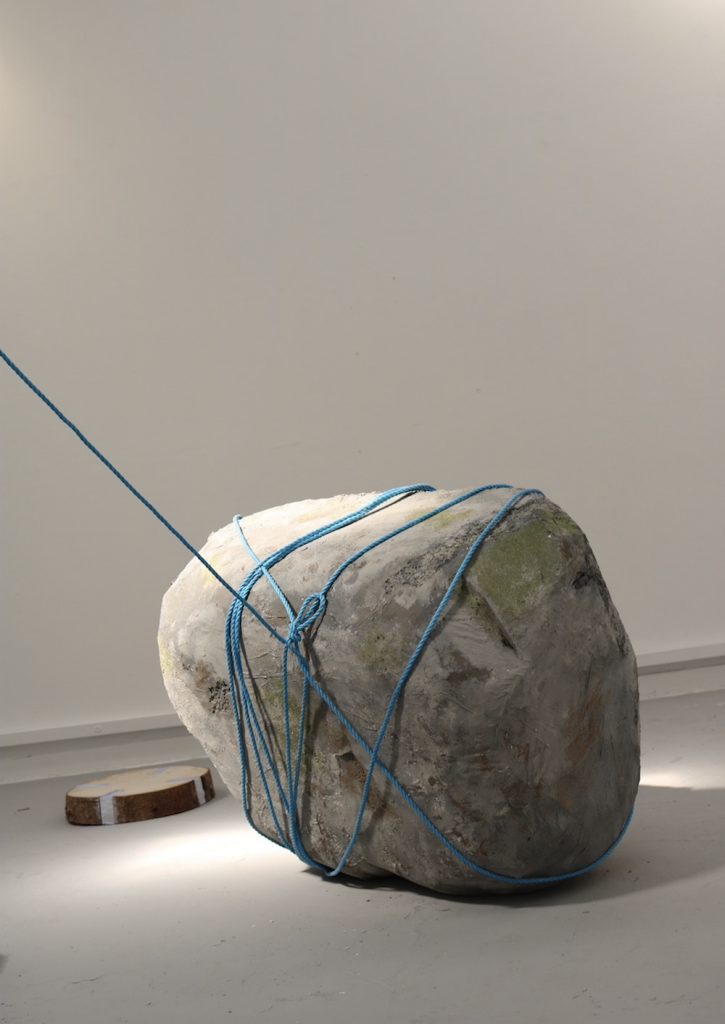 The work above is by Katie Strachan, a former pupil of Queen Anne High School who graduated in Sculpture from Edinburgh College of Art working mainly in ceramic, wood, metal and found object. Having moved into a studio at Abbeymount Studios in 2019, Katie's work has expanded into textile and painting. For Outwith Contemporaries, she has chosen to exhibit three recent paintings as well as a sculptural installation. Katie says, 'More than choosing representation or theme to guide my work, I allow the nature of my material to influence my process. I enjoy exploring contrasting materials both natural and man-made, considering the space that they occupy and their temporal and forced yet harmonious relationships.'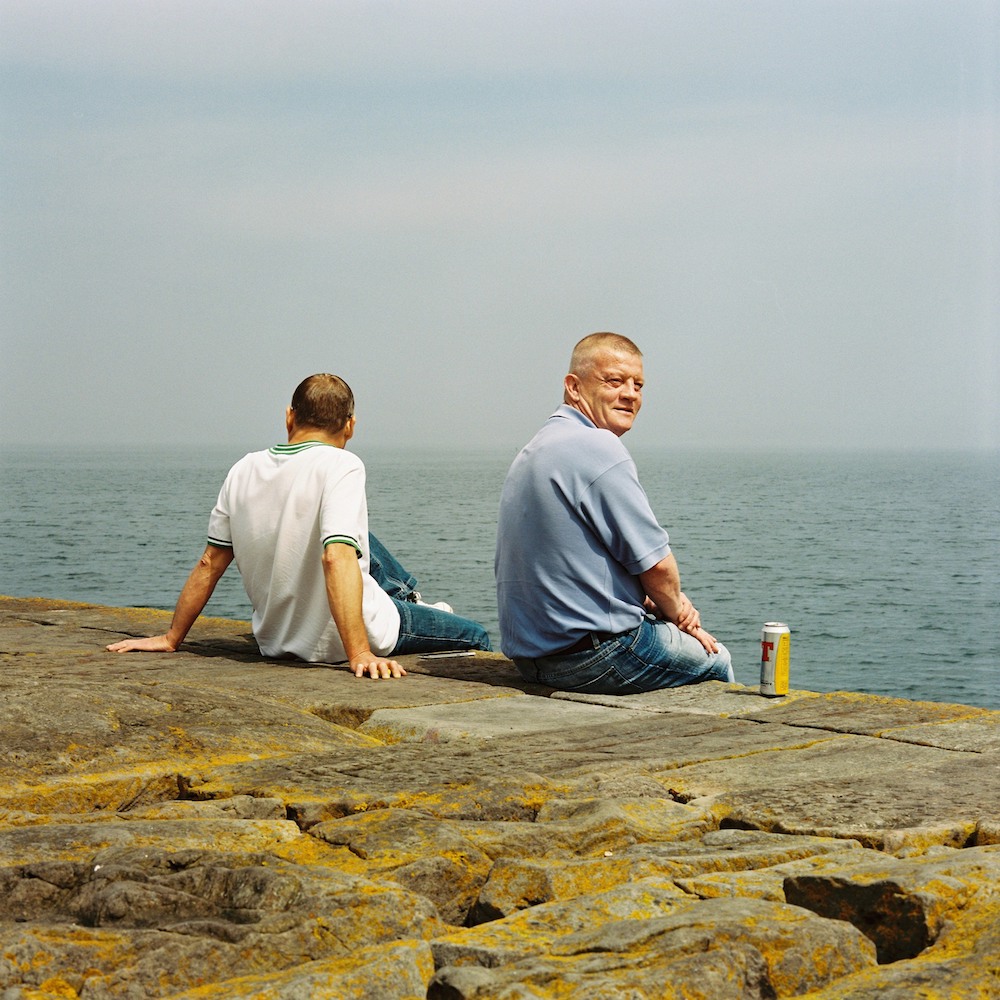 Leith-based photographer Craig McIntosh (example of work above) shoots using 35mm and medium format film which he says encourages him to slow down and stay in the moment as well as having a grainy softness which can't be replicated by the modern digital camera. Craig enjoys shooting the Scottish landscape, minimalist architecture and fashion portraiture. However it is the images that document the narrative of Leith locals that appeal to him most, images that capture people' stories, their interests and their daily routines. He says, 'People are the key to a place and the soul of a country'.
Outwith Contemporaries is at Erskine Building Dunfermline from 6pm-9pm on Thursday 5 September and Friday 6 September and from 1pm-6pm on Saturday 7 September. Entry is free.  More information here.