The Scottish Riviera is at Aberdour in Fife. Or at least that's what it said on the sign at Black Sands, the beach close to the town centre of Aberdour. Today Avocado Sweet is featuring a small but pretty section of the popular Fife Coastal Path, a section which also happens to have at least a couple of good cafes along the way.
The starting point is just before the town centre if you are driving from the Forth Road Bridge or Dunfermline. Turn right at the roundabout just before you reach Aberdour, following the sign for the Braefoot Bay Marine Terminal, and further down that road, park near the sign for St Colme House.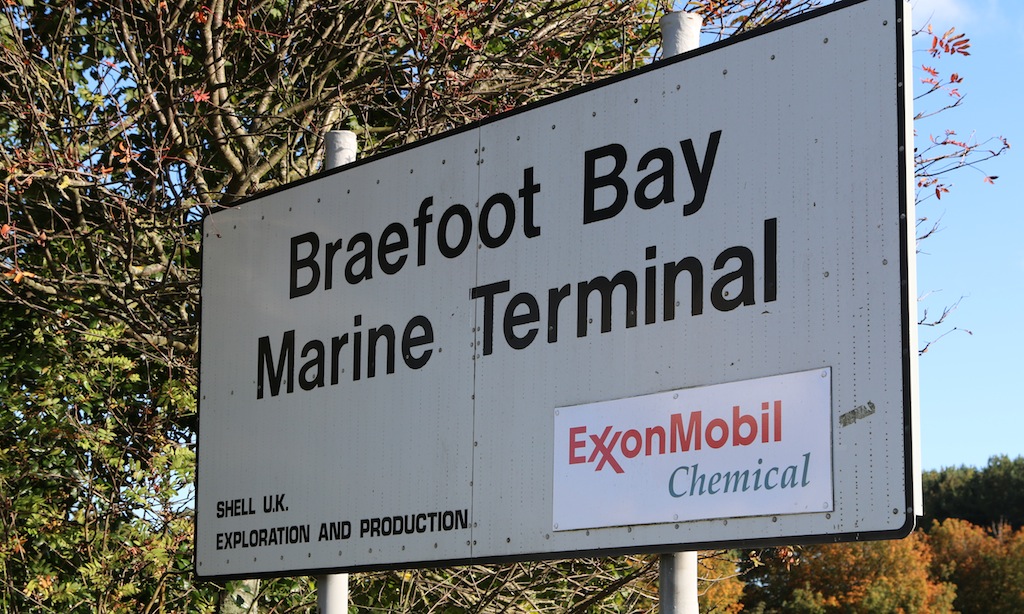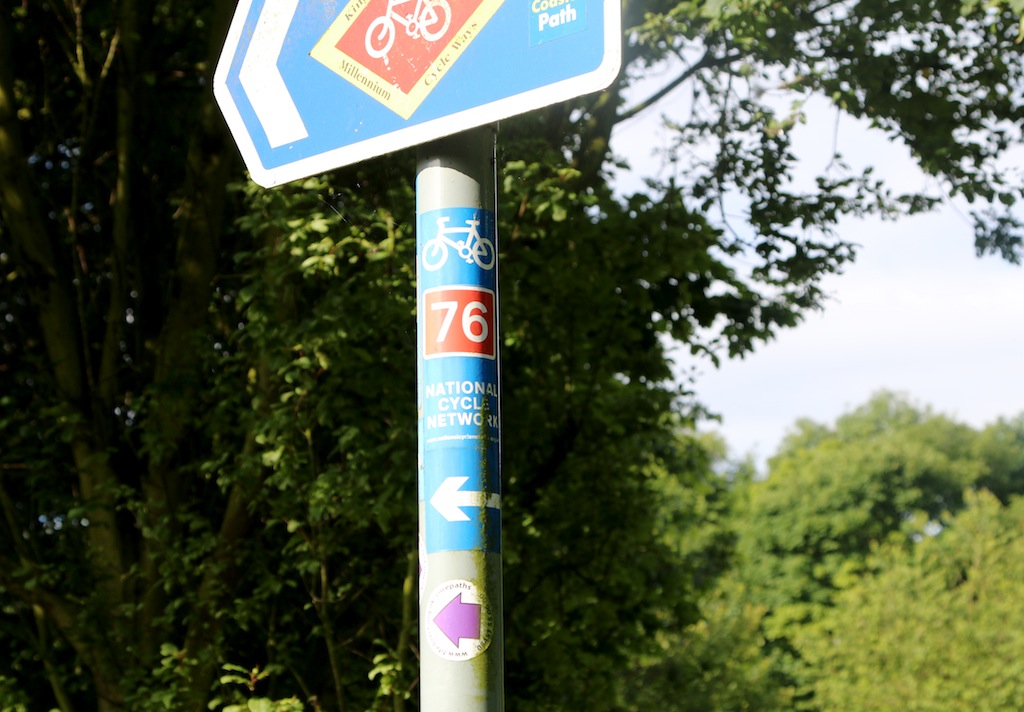 This part of the Fife Coastal Path has spectacular views across Aberdour golf course over the Forth to Arthur's Seat. There are no hedges or fences between the private gardens and the path but the owners have coped well with the exposure; some tidy gardens are on display.
The path then leads out of the old estate gates into the town centre where you can stop at McTaggarts cafe (previously featured on Avocado Sweet). After coffee, trace your steps back a short way to Shore Road and this leads you down to Black Sands from where you can continue along the coast. Check out the cool 70s house on an outcrop at Black Sands and the stylish new build further round the tiny harbour.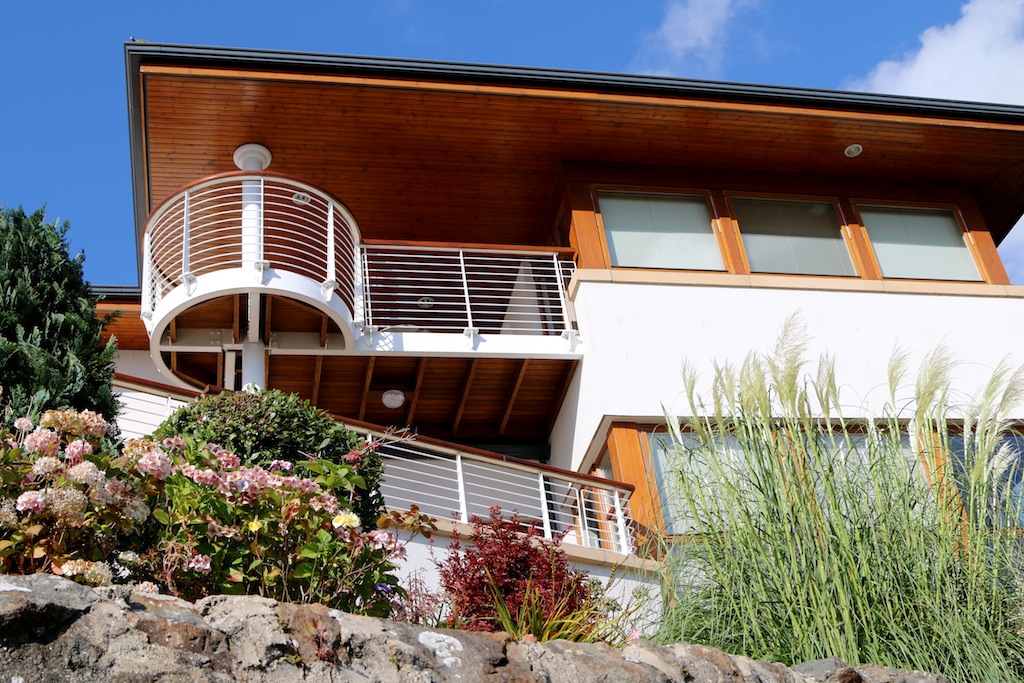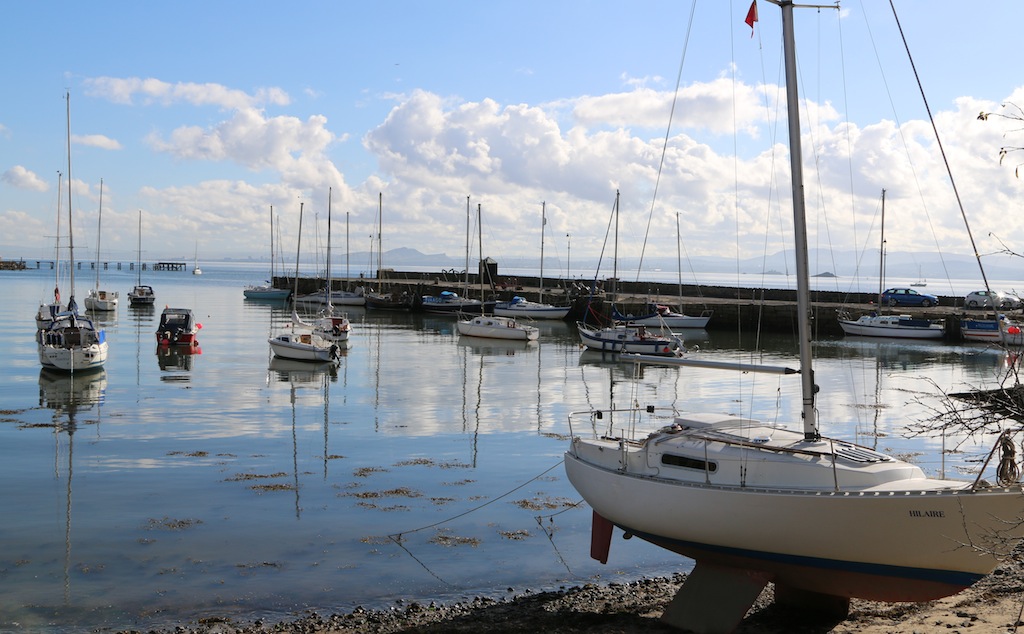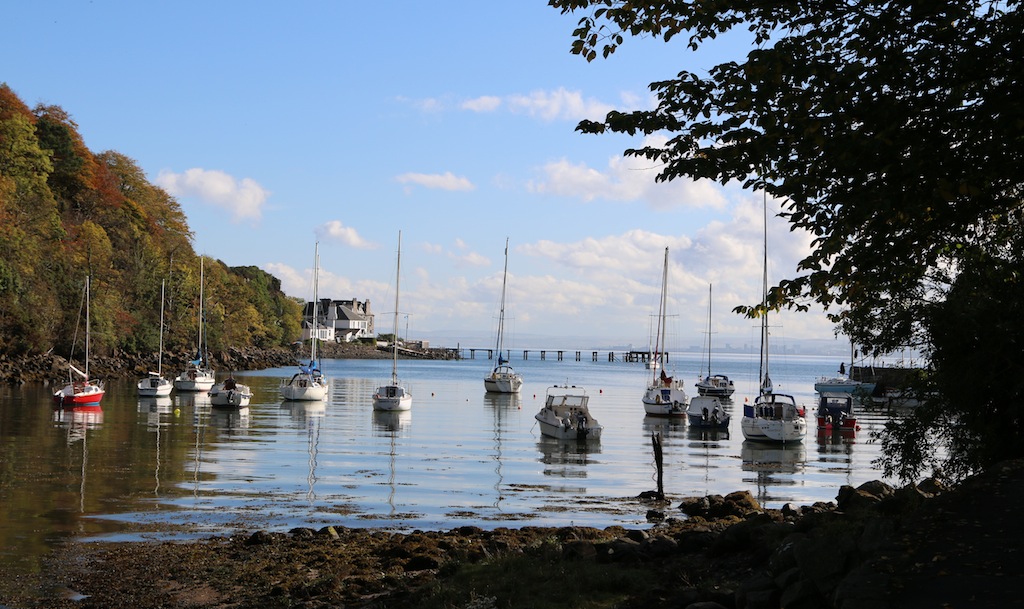 After a more hilly walk you'll find yourself at Aberdour's next blue-flag winning beach, Silver Sands where there is  a dog-friendly (outside seating with dog bowls of water provided) and wheelchair friendly cafe called Sands (previously reviewed on Avocado Sweet). The savoury food is great, particularly the cullen skink but the cakes and scones have been a mixed experience.
If you're lucky and it's a sunny day then perhaps it feels like you could be in the south of France, or even the Scottish Riviera for that matter.