Ricky de Marco is a regular at the Sundial Cafe in Limekilns, Fife. The Edinburgh art impresario is not the only fan; locals in the scenic waterfront village keep coming back for the homebaking.
Mike (pictured below) and Sandra Graham opened the cafe in September 2012 after careful restoration of the 400 year-old building. Clearly a labour of love, the restoration has revealed the beautiful stonework, complementing the dark slate floor and the log burning stoves on the ground and first floor and the old building's idiosyncracies have been turned to advantage; tea light candles placed in the nooks where the orginal timbers used to slot in and the deep set windows provide alcove seating.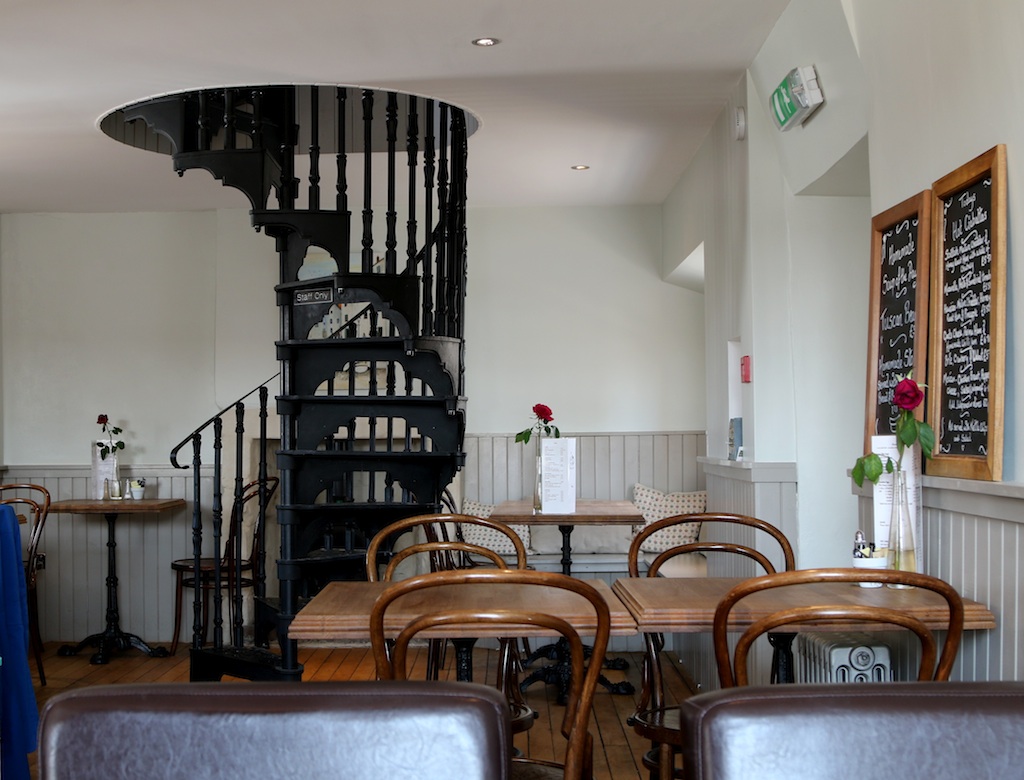 The menu includes ciabattas, toasted sandwiches, a children's lunch box, soup homemade by Sandra, and a nostaligc listing from menus past, coke floats. Open from 9.30-4.30pm Wednesday to Sunday inclusive, the cafe also sells take away icecreams by De Rollo of Musselburgh.
Sundial Cafe, 11 Academy Square, Limekilns, KY11 3HN. Tel: 01383 87 33 70. Wheelchair and pushchair access on the ground floor.