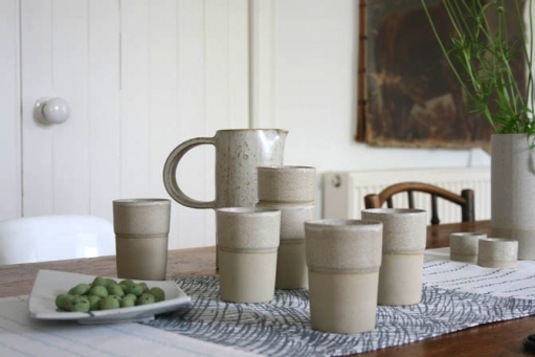 There is something elemental and timeless about sipping wine from stoneware wine cups and I had planned to feature a selection of them. However, I have only found one set I really like. Most that I looked at would have been fine for sitting down to dinner at King Arthur's Round Table or taking part in a Lord of the Rings convention but were less apt for domestic use. The lovely set above is by Tom Butcher who produces a brilliant range of functional stoneware in his studio on the shores of Loch Long, Scotland. The cups are £9 each and the carafe is £24. The cups also come in porcelain and are pictured below.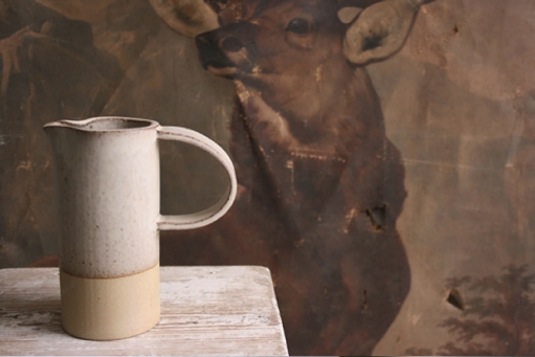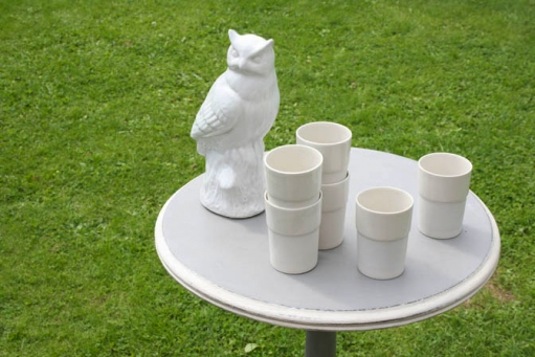 And since Tom Butcher is the unexpected star of this post, and Christmas is fast approaching, we should also show you his pretty tree decorations, just £4.74 each.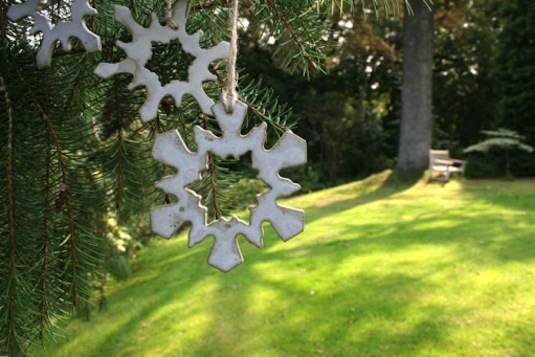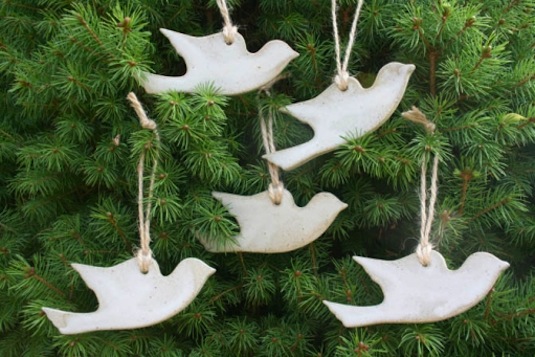 He also does some nice little gifts sets such as hot toddy making kits and handmade soap in a dish, which would make good small gifts. If that's not enough Tom Butcher for you, you can also arrange to visit his studio or book a stay in the adjacent guesthouse, which looks amazing. And one last interesting piece of information, Tom and his wife Fiona were the first couple to be relocated by Phil and Kirsty in Channel 4's Relocation, Relocation, Relocation.