Incredibly, The Wemyss School of Needlework in Coaltown-of-Wemyss dates back to 1877. It was founded by Dora Wemyss, a wealthy philanthropist and great-grand-daughter of a relationship between King William IV and his mistress the actress Dora Jordan. Wemyss had been inspired by the opening of the Royal School of Needlework in London five years earlier and set up the Wemyss School to offer girls six-month apprenticeships. If they were particularly good they stayed on as employees of the school, found work as ladies' maids or worked in their own homes. They were very sought after with exquisites skills that enabled them to earn their own living and enjoy a rare independence from their husbands or fathers.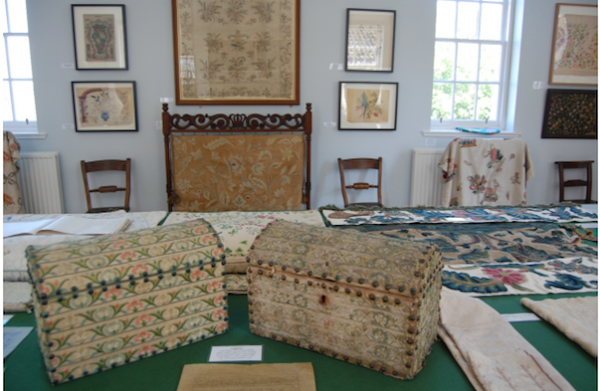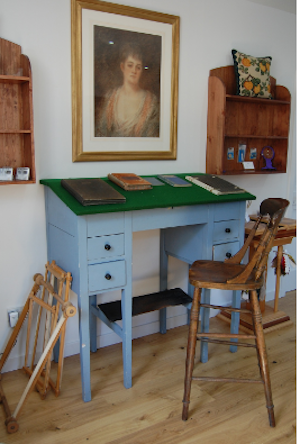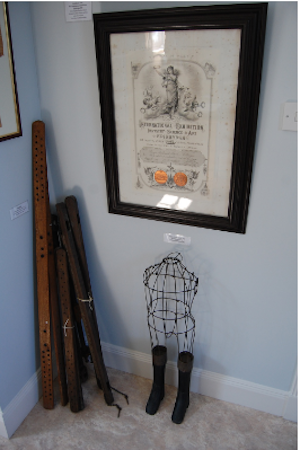 The School is in part a museum housing an important and unique collection of textiles and artefacts. This includes items made at the school, original designs, tracings and paintings, source material and pieces collected from around the world. The museum welcomes pre-arranged groups at a charge of £5 per head. This charge is put towards the running costs of the School and a programme of conservation and repair of historic textiles and artefacts.
Also forming part of the school is a shop supplying quality needlework materials including canvas, Jacobean Twill, Appleton's Wool, silk and cotton embroidery threads, needles, sundries and books. There is also a small selection of contemporary Wemyss Ware made by Griselda Hill in nearby Ceres. Dora Wemyss was very supportive of the original, locally made, pottery and it was named Wemyss Ware in recognition of her contribution to its success. You can buy bespoke pieces of work to sew from the school's large collection of designs or even have something designed especially for you.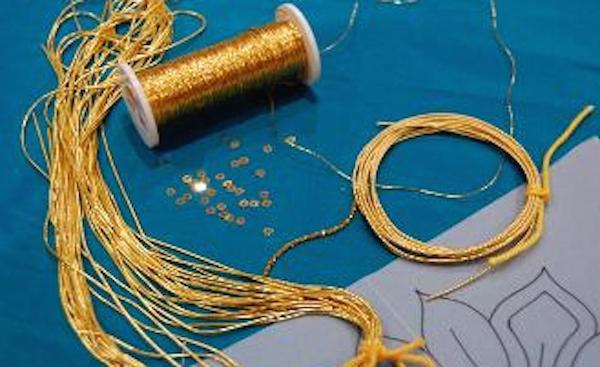 The Wemyss School's classes offer a rare opportunity to learn such skills as crewel work, silk and goldwork. There are also seasonal classes and regular drop in sessions to which you are encouraged you to bring your UFOs (unfinished objects).  As well as Lowery workstands, lights and magnifiers, the school offers to provide tea, coffee and lots of encouragement. Requested donation for these sessions is just £4.
You can find out more about this remarkable Fife institution here and book classes here.