These 1960s plans for Irvine 'New Town' show the architects had the best intentions even if the results attracted controversy.
Irvine was officially designated as a 'New Town' in 1966, the fifth and last to be developed in Scotland and the only 'new town' to be located on the coast. The other Scottish 'New Towns' were East Kilbride, Glenrothes, Cumbernauld and Livingston.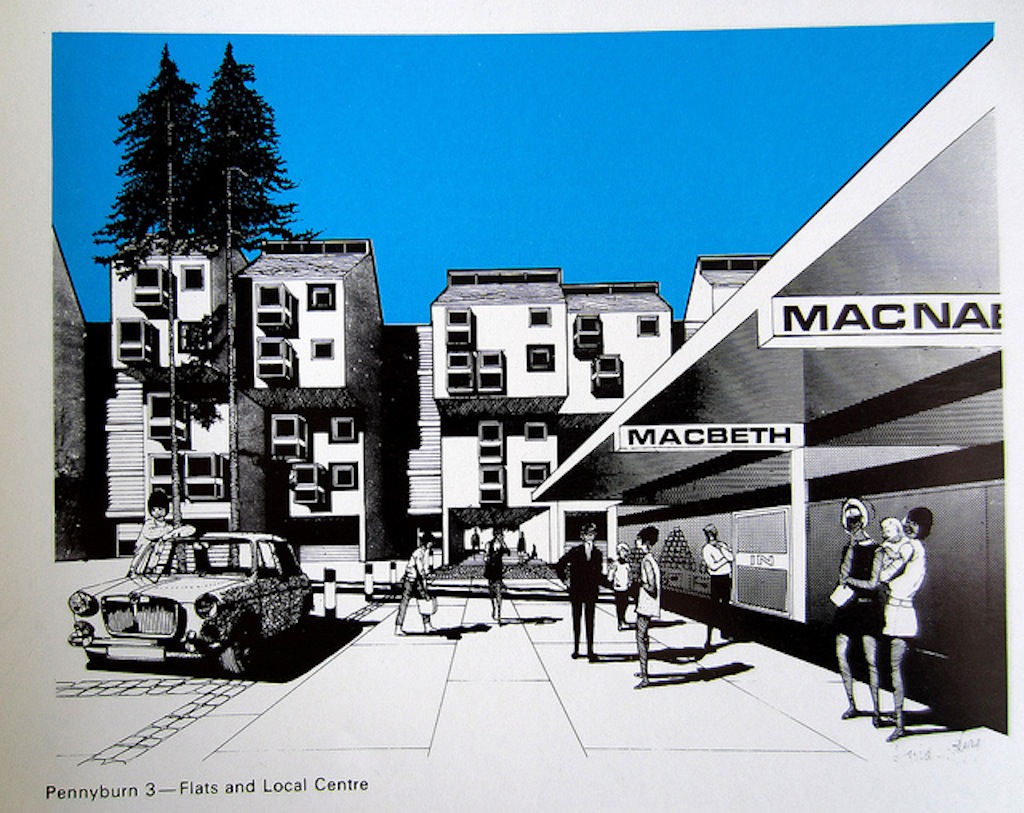 Plans are afoot for Irvine. There is the redevelopment of the Magnum Leisure Centre by LA Architects plus Irvine Bay Regeneration Company along with developers Urban Splash received planning permission in 2010 for the multi-million pound plans to regenerate the 12 acre site at Irvine Harbour. The development will see the creation of 360 new homes, 30,000 sq ft of cafes, restaurants, shops and offices and a hotel. Irvine Harbour is Urban Splash's first project in Scotland. Building is expected to start 2013 once funding is finalised.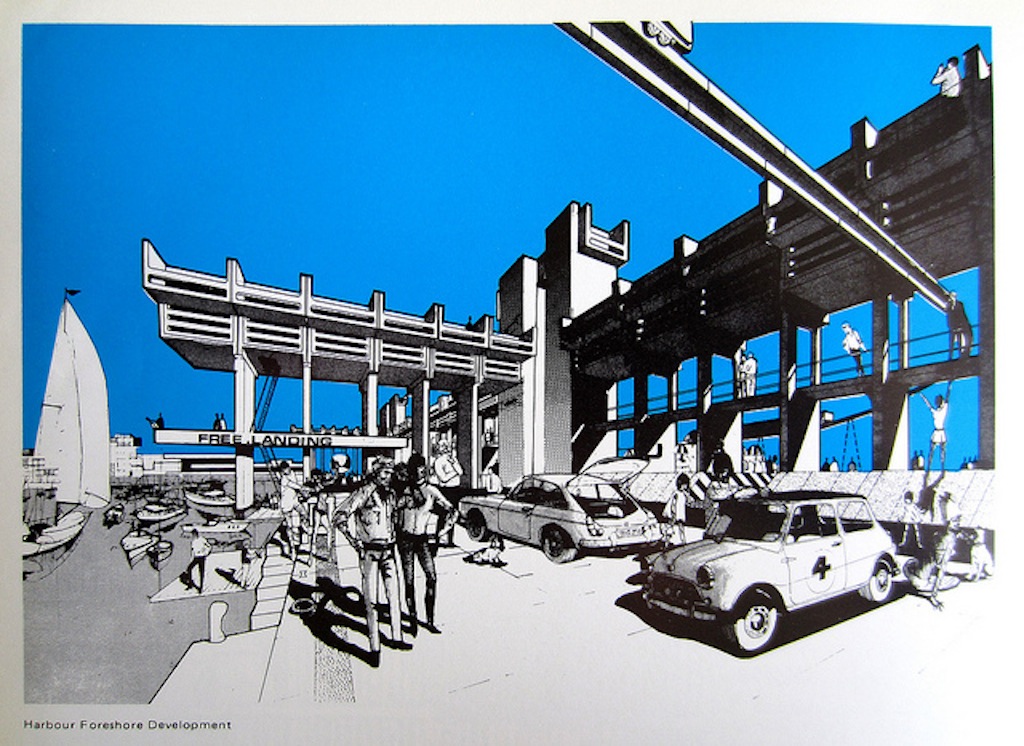 Via Voices of East Anglia. Pictures from Bollops