The fruit, despite being more than a hundered years old, looks so fresh and dewy you feel you could pluck it from the bowl and take a bite. The delectable still life by Henri Fantin-Latour (above) is one of the small selection of pieces chosen to showcase Fife's art collection in the newly opened DCLG. The inaugural art exhibition has been carefully curated to demonstrate the breadth, diversity and quality of a collection that is generally regarded as one of the finest outside of the national collections.
While it is almost hard to tear yourself away from the lovely, leafy view of the Abbey and Abbot House that is perfectly framed by the glass corridor leading to the exhibition, once inside the dimly lit square space, there is much to enjoy: The sunny Cassis, below, by Scottish Colourist Francis Cadell contrasts nicely with a murky, sinister oil by Walter Sickert, the artist believed by some to have had an alternative identity as Jack the Ripper.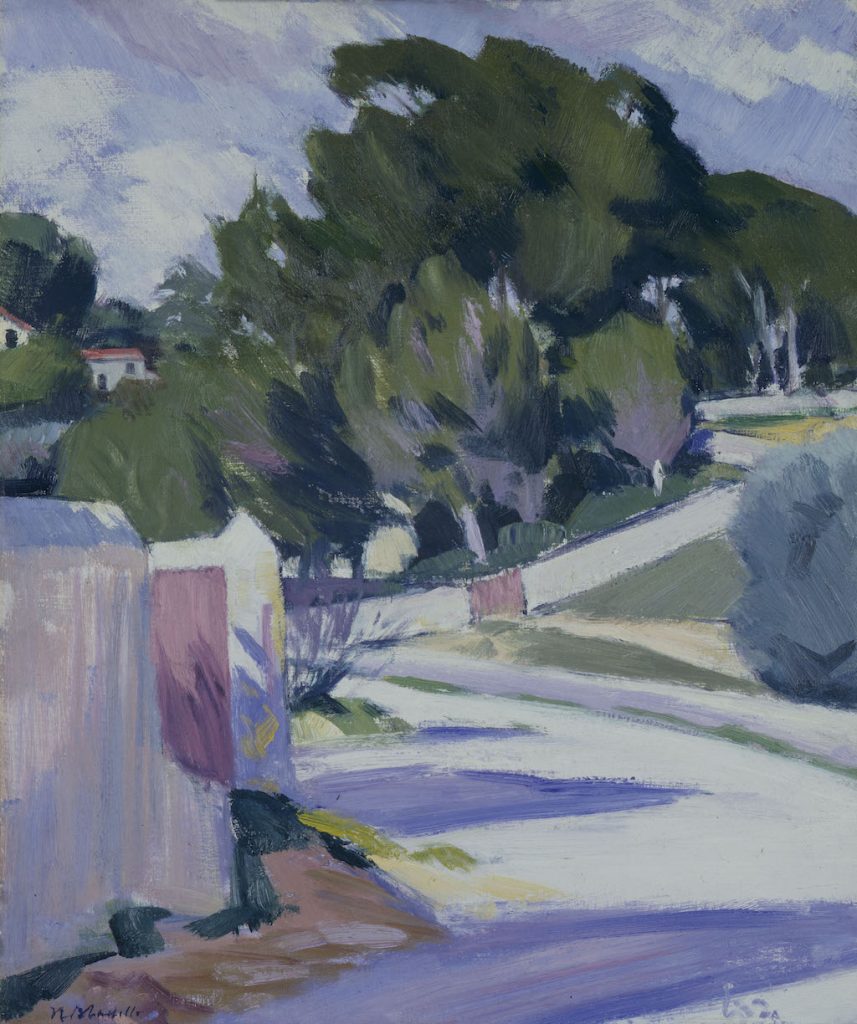 A charming 1920s style portrait of a child by Dundee-born John Duncan is made more poignant when one learns the subject was the artist's daughter Vivien from whom he was estranged. There is a spiky work by Methil-born CoBRA artist William Gear while a huge, typically stormy, Joan Eardley landscape sits comfortably next to a small elegant harbour scene by Eugene Boudin, the early 19th century French artist who inspired Monet.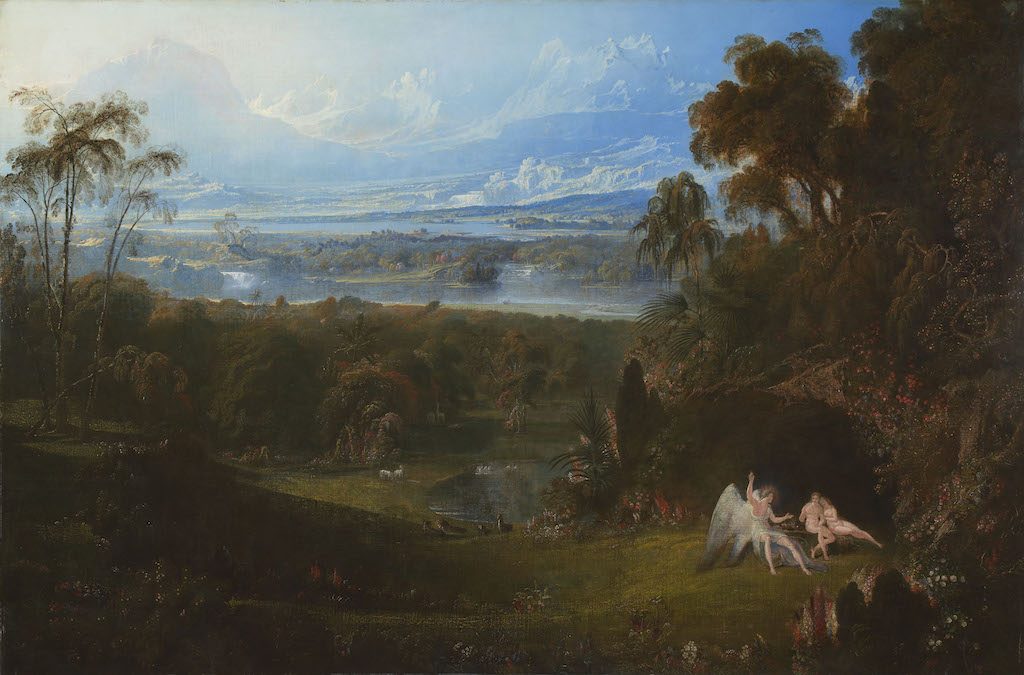 Centre stage in the exhibition is the magnificent Adam and Eve Entertaining the Angel Raphael (above) by John Martin. Martin was very much the Jack Vettriano of his day, self taught and derided by critics but so popular that the public had to be held back by cordons as each new painting was unveiled. More recent works on show include a pale Alison Watt and an unusual, upbeat LS Lowry.
Avocado Sweet would like to thank Lesley Lettice of Fife Cultural Trust who was our extremely informative and engaging guide. Lesley was the curator of this exhibition and she explained that she has chosen each of the works to be an accessible and representative introduction to the Fife Collection which includes almost 2000 works, many hugely significant, and covers over 200 years of art history.
It seems extraordinary that Dunfermline has not had the facility to view works from this collection before. But they are here now – enjoy.