Yesterday Avocado Sweet was pleased to attend a preview of the Scottish Portrait Awards in Edinburgh. It seems almost incredible there has been, until now, no opportunity for national recognition in Scotland in this field: organiser Sara McBean said, 'This competition has been over two years in the planning on the part of the Scottish Arts Club Charitable Trust and it is our hope it not only celebrates and promotes the work of artists born, living or studying in Scotland but also becomes a portraiture collection of significance.' The works in the exhibition were selected from hundreds of entries and up to 60 finalists are included in the exhibition and catalogue.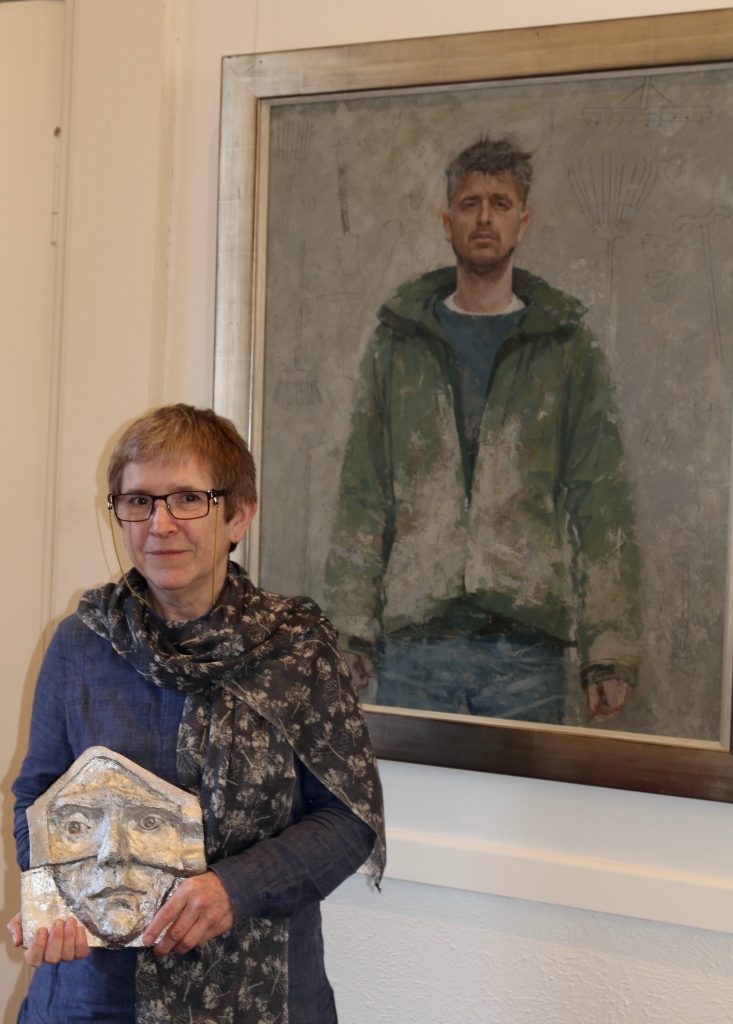 In a strong and varied Fine Art field, Helen Wilson (pictured above with her award) triumphed with her subtle and affectionate
 Jonah Gaskell of Kittyfield Farm
(below), successfully capturing a man poised between youth and age. Originally from Paisley, Wilson is a full time artist based at The Wasp Studios  in Glasgow which she also cleans in return for reduced studio rates.  The modest Wilson said, 'I'm so lucky – I know that on a different day with different judges it could have been a different winner – the planets aligned and I am delighted.'
Also commended were Virginia Colley for her pencil drawn 
Chris in Hospital
 and Ewan McClure for his triptych 
Counterpoints
 (both below).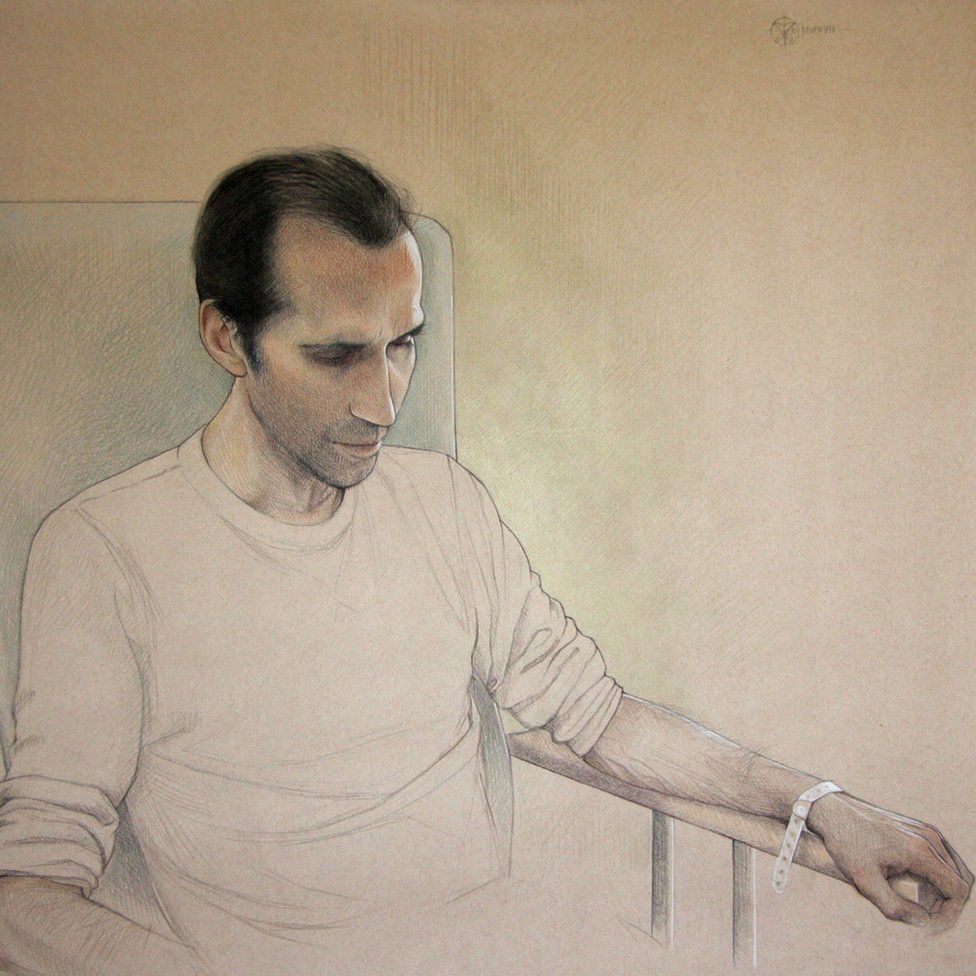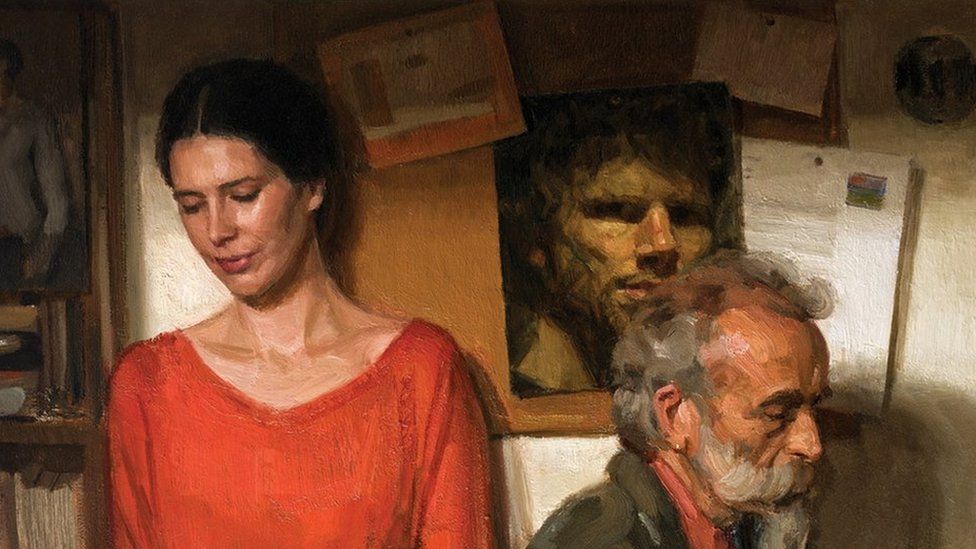 Dunfermline artist Donna McGlynn's gorgeous portrait of her daughter 
Artemis
 (below) is also featured in the Finalists exhibition. Judges for the SPA in Fine Art included John Byrne; Imogen Gibbon of the Scottish National Portrait Gallery; Guy Peploe,  director of the Scottish Gallery, Edinburgh and artists Jennifer McRae and Gordon Mitchell.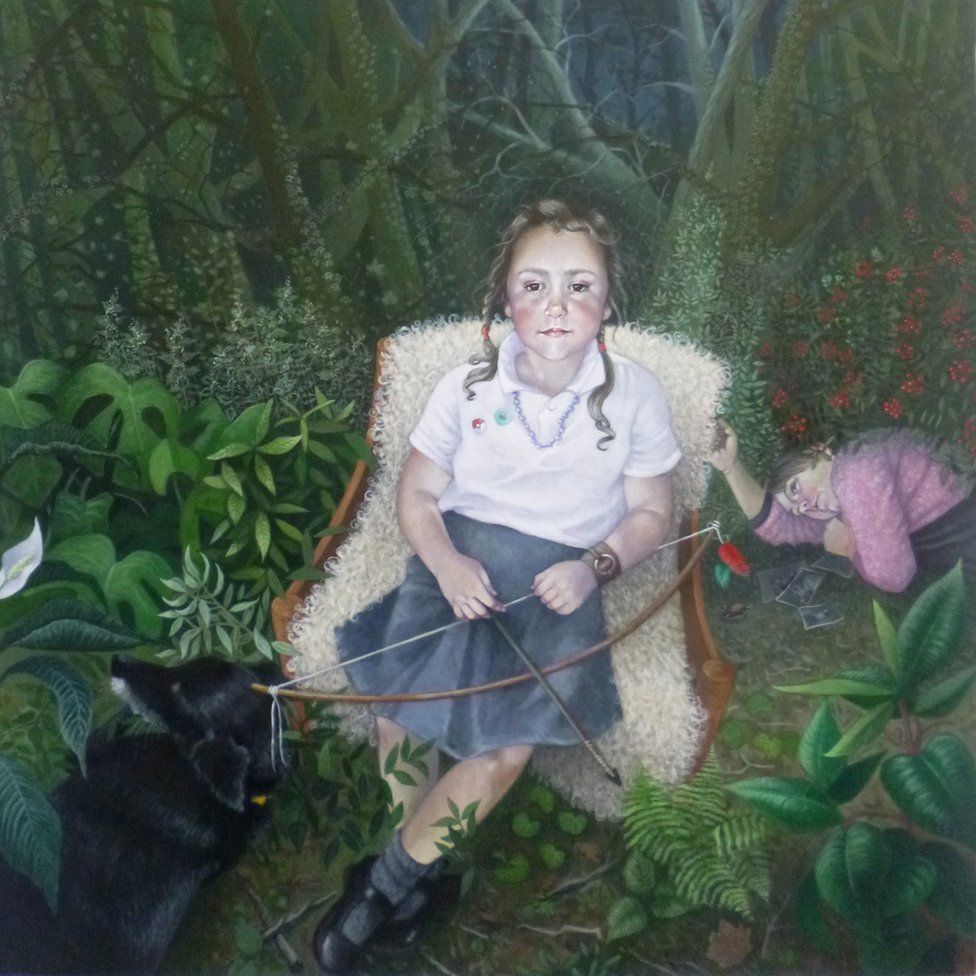 The winner of the Richard Cowan Photography Award was Edinburgh based Robin Gillanders whose elegant, large format portrait of Shetland author Robert Alan Jamieson (below) was photographed using the lens once used for the iconic Rolling Stones Let it Bleed album cover.
Also commended were Galician photographer Oscar Pereira Beiroa and Robert Andrew Mercer whose images are shown below.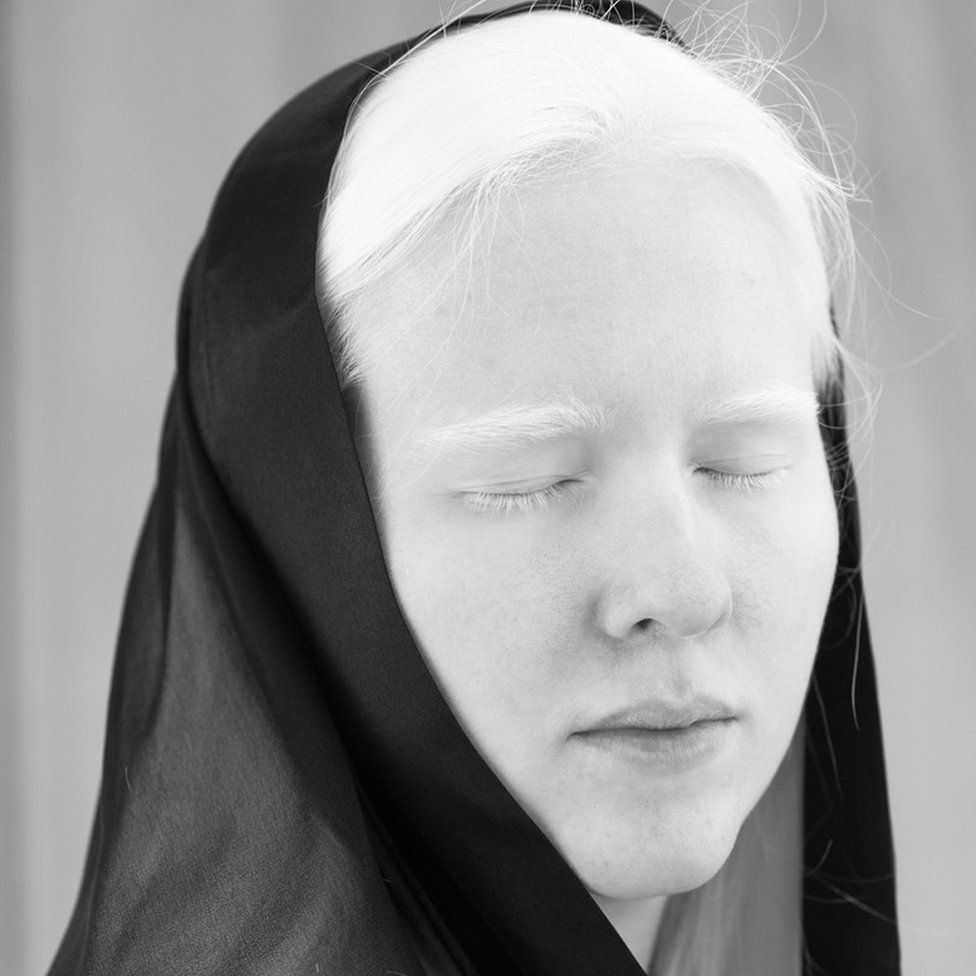 Judges for the photography award were Ben Harman of Stills Gallery, Malcolm Dickson of Street Level Photoworks and Siobhan Coward of the Richard and Siobhan Coward Foundation.
The SPA Exhibition runs until 2 December at The Scottish Arts Club in Rutland Square, Edinburgh. More information is available here.