The great John Hegley will be reading from his new collection Peace, Love and Potatoes this evening at the Scottish Poetry Library in Crichton's Close Edinburgh. Tickets are £7. Hegley has long been a favourite with us at Avocado Sweet and this latest collection has all the whip smart-yet-vulnerable, simple-but-meaningful charm of his previous work:
An Alien Address
Do you have bendy buses
or are you jet propelled?
Do you have those things on tube trains,
to be held onto when it's crowded,
I don't know what they're called?
How much is there in your world, that you haven't go a name for?
Is it the stars you aim for?
Do you ever get appalled,
when your brand new central heating  has been shoddily installed
by a bunch of cowboys?
Are you green, are you translucent,
do you have any pets?
Do you have mental illness
or menthol cigarettes?
Do you ever feel you don't fit in with all the rest?
Do you feel like an outsider,
like a money spider in a nest
of penniless termites?
Do you ever say 'To be honest'?
Do you ever say "For my sins'?
Or are truthfulness and repentance where another world begins?
Do your bins get emptied on a Tuesday?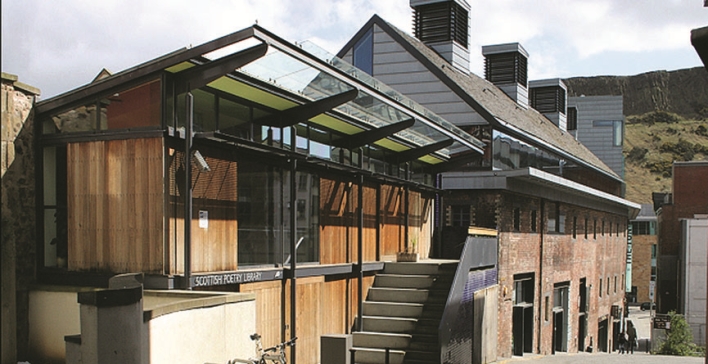 The Scottish Poetry Library, with a collection of over 40,000 items, is a unique and wonderful national resource. Housed in an airy, purpose designed building, it runs a lively events programme and hosts a very smart website. Staff will answer any poetry query you may have so you know where to turn when you want the perfect poem for a particular occasion or you need to stitch a fragment of a half forgotten poem back into its original whole.