Dunfermline author Caroline Copeland was much struck on a trip to America by the way a children's book about the ducks in Boston Public Gardens is used to promote the city. Make Way for Ducklings is available at every bookshop and tourist attraction in the area and its characters have been immortalised in bronze (below).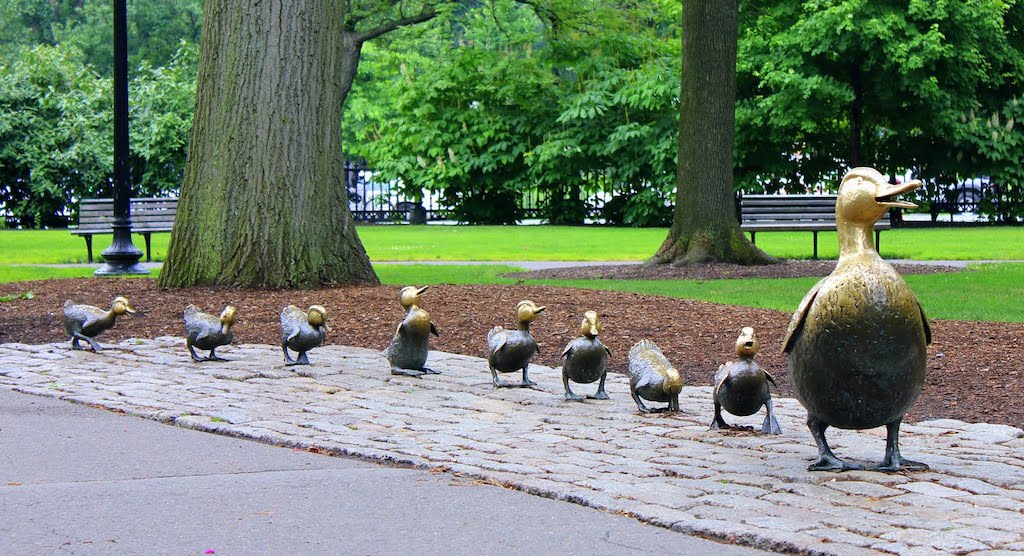 Caroline thought how much more beautiful Dunfermline's famous peacocks and Glen were than their Boston counterparts and was inspired to create her own children's tale. Unlike many a great idea conceived on holiday, Caroline followed through and, once home in Dunfermline, wrote Peacocks in the Glen Again which tells the story of one Andrew Peachick.
Caroline was delighted when local artist Robbie Peterson then agreed to produce a series of charming black and white townscapes to illustrate the book, each featuring familiar Dunfermline landmarks and, of course, beautifully drawn, colourful peacocks.

The book is a community project and has been produced with the support of Central Dunfermline Community Council and Fife Council.
Peacocks in the Glen Again will be launched in May and profits will be used to support Dunfermline's long-established peacock community.

You will have a chance to meet the author and hear her read from Peacocks in the Glen Again on 28 May when Caroline appears at this year's Fresh Air Festival in Dunfermline's Public Park.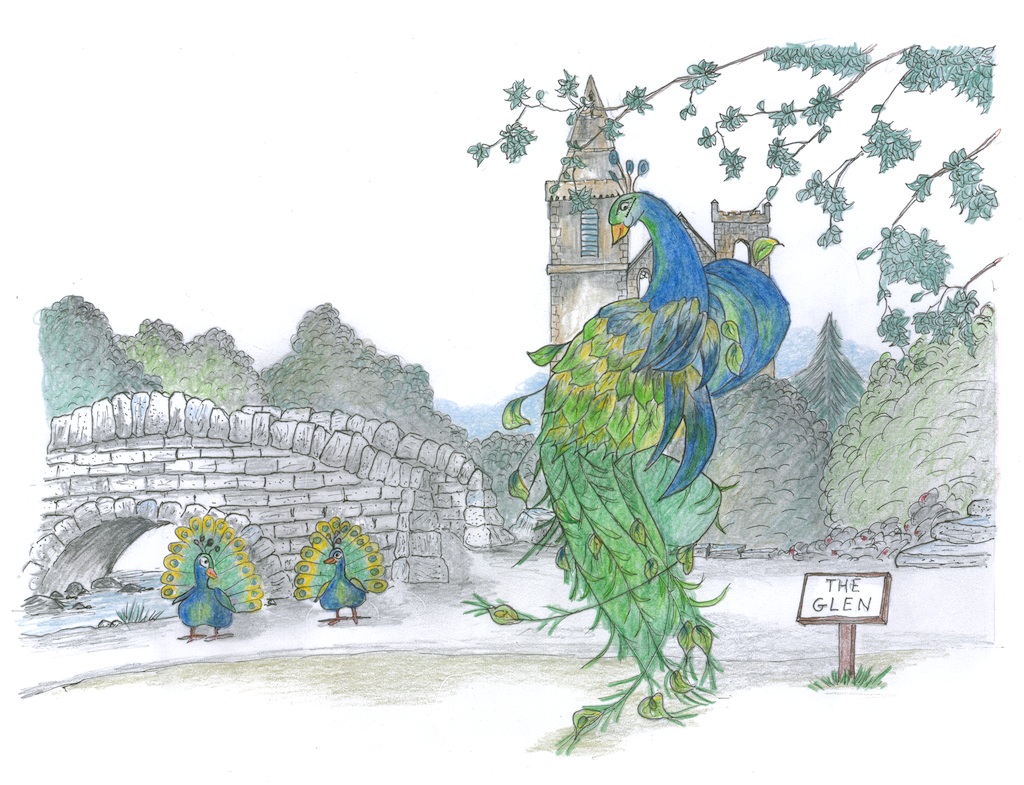 You can find out more about this exciting new project, including information about where you can buy your own copy, here.