Children will be the architects, landscape designers and clients for their own outdoor classroom in Dunfermline this spring.  James Daw from Sam Foster Architects and Paul Morsley from Iglu Studio, landscape design will help the Primary 7 pupils from Commercial and St Margaret's to build the classroom in the nearby woods which are used by both schools.
At the launch at the end of September, James explained that,  as the clients,  the pupils would need to draw up a brief so that they can decide what they want to achieve. Questions that the James and Paul asked them to consider included: "Will you want to grow vegetables? Will you want to stage a play in the space? What kind of seating will you need? What wildlife do you want to encourage?
As architects and landscape designers the pupils will study the pattern of the landscape, where the trees are positioned, light and shade, wind directions, sunlight, natural shelter and how will the space look in winter, spring and summer, all of which, will help them design the room.
James Daw also announced that there would be a design competition amongst the teams within the class because teamwork produced the best designs.   The project might also inspire some of the pupils to consider a career in architecture or landscape design.
The project is part of Blueprint Dunfermline, a celebration of architecture and the built environment in Dunfermline and west Fife. The Outdoor Classroom project, which is sponsored by local company, Canvas Holidays, will be ready by the summer term.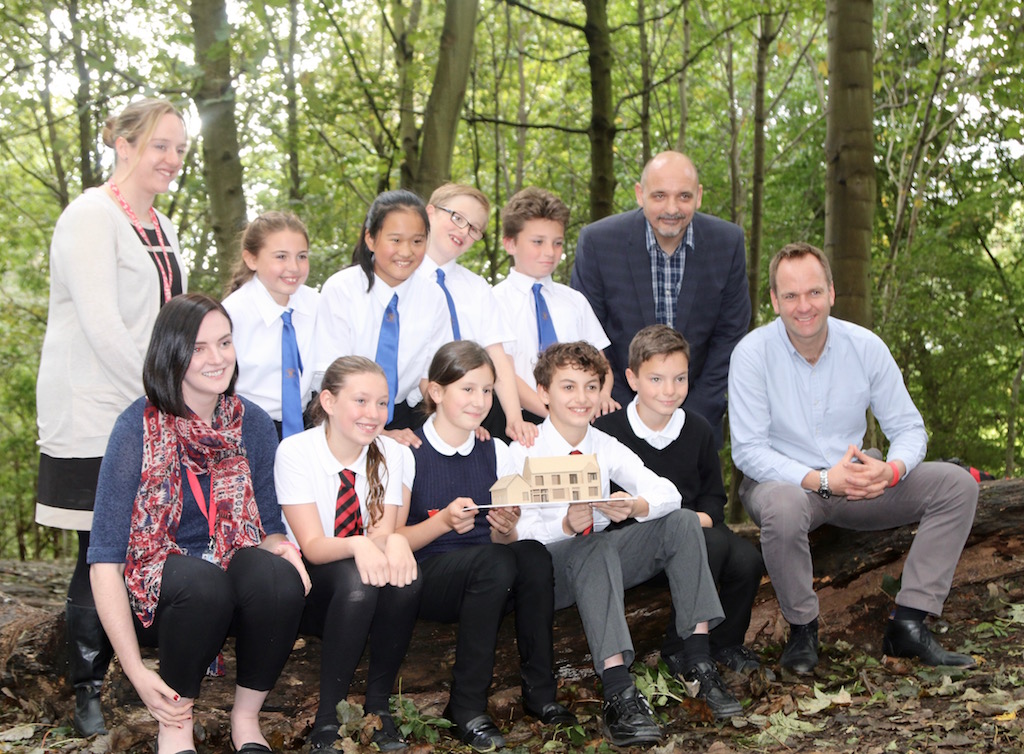 Below, James Daw from Sam Foster Architects explaining to Commercial and St Margaret's Primary School pupils how they will be the architects and landscape designers for their own classroom
Below, Paul Morsley, Iglu Studio, landscape design