Bit of a coup for Oakley Library tomorrow, 17 March, when it hosts a talk by award winning, bestselling author Gavin Francis. Francis will be discussing his hugely successful Adventures in Human Being, recent winner of the Saltire Society Awards Non-Fiction Book of the year 2015 and described by Hilary Mantel as 'A sober and beautiful book about the landscapes of the human body: thought-provoking and eloquent.'
A Sunday Times Bestseller, the book was also named one of the Economist Books of the Year, Sunday Herald Books of the Year, Observer – Science Book of the Year and The Times Books of the Year.
In the book Francis leads the reader through a cultural map of the body offering insights on everything from the ribbed surface of the brain to the secret workings of the heart and the womb, from the pulse of life at the wrist to the unique engineering of the foot.  He blends first-hand case studies with reflections on the way the body has been imagined and portrayed over millennia.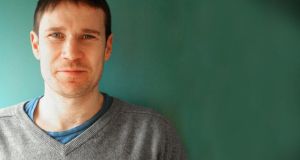 Gavin Francis is well placed to take the reader on such a journey being both a doctor and an intrepid traveller. Born in Fife in 1975, Francis studied medicine at the University of Edinburgh after which he worked in A&E at the old Royal Infirmary. He then spent ten years travelling, visiting all seven continents.  He has since worked in India and Africa, made several trips to the Arctic, crossed Eurasia and Australasia by motorcycle and undertaken  a 15-month position as the resident doctor with the British Antarctic Survey in Antarctica.
As well as writing and being a practising doctor, Francis contributes regularly to The Guardian, The London Review of Books and The New York Review of Books.
The event starts at 7pm and tickets cost £4.50. You can book yours here.