Superb stage acting, cabaret to be enjoyed with a Cosmopolitan, top flight stand up comedy and rapid fire spoken word, smooth jazz, a celebration of the long history of music in Dunfermline and young singers stepping onto the stage for the very first time: nothing captures the spirit of Outwith quite like live performance and the Festival has a brilliant line up to share.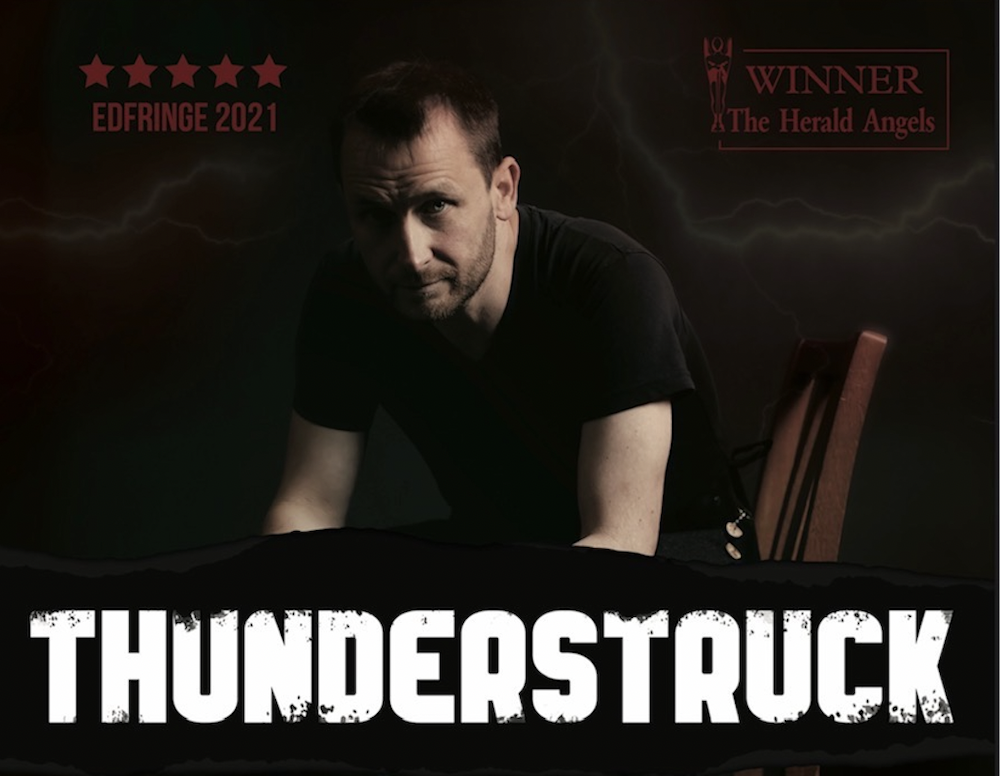 Fresh from a highly acclaimed run at the Edinburgh Festival, Fifer David Colvin brings his award winning one man show to Dunfermline for Outwith.  Thunderstruck, which tells the amazing story of Gordon Duncan, the Pitlochry bin man who revolutionised the playing of the bagpipes, features a blistering performance by Colvin as both actor and piper and is a 'must see' if you missed the show in Edinburgh.  Thunderstruck is on on Thursday 8 September at the Carnegie Studio Theatre. It starts at 7.30pm and you can get your tickets here.
Youtube and Twitter sensation Eleanor Morton also brings her sold-out Edinburgh show to Outwith in a night of comedy at 1703. She is supported by 'boy band' Weegie Hink Ae That who will perform their witty tunes including a heartfelt ballad about a scotch pie. Rising acting and comedy star Rachel Jackson MCs. Tickets cost £10 plus booking fee and are available here.
In a very special and unique event, the musicians of Scotland's Early Music Forum bring their original instruments to the atmospheric setting of 17th Century Pittencrieff House. The house's 200 year old piano has been specially tuned for the occasion and you can drop in any time between 11 and 4 to hear lute, recorder, therobo, and classical guitar. Wander between the upper and lower floors of the house and feel free to ask the musicians about their instruments. Scots Canadian soprano Esther Mcweigh and brilliant young guitarist Jacques Carroll-Leitao (below) will perform on the day. This event is on Saturday 10th September and is free to attend.
From the historic to the bang up to date,  the Under 18 Acoustic Showcase will feature young local singer songwriters delivering their debut performances at Andrew Carnegie Birthplace Museum. This event is at 7.30pm on Thursday 8th September and is free go attend. You can book your place here.
Fire Station Creative hosts a one off night of superb jazz with the Jazz Club on Wednesday 7th September. The music starts at 7.30pm and you can book your ticket here.  Also at FCS is an opportunity to hear some acerbic and original spoken word poetry from Glasgow's Kevin P. Gilday. Kevin, who has performed at Glastonbury and BBC Radio 6 Festival, comes to town on Friday 9th September and will be supported by The Scribbler's Union. Book your ticket here.
Theatre maker Emma Lynne Harley (pictured top), who is developing a successful career on the national stage, returns to her home town on Saturday 10th September to deliver her popular cabaret show in which she performs an entertaining selection of funny, risque and familiar songs from the worlds of pop, rock and musicals. The show starts at 7.30pm upstairs at the Canmore Bar and Restaurant and you can book your ticket here.
For more information about these and other events at Outwith Festvial click here.